As the leading independent broadband comparison website in New Zealand, Broadband Compare is often asked for comment and commentary by ourselves as industry experts who have an overview of the entire broadband sector within New Zealand.
You can often find new comments and opinion pieces on our Facebook page or within our news article sections.
Below we have highlighted some press comments and articles from leading New Zealand publications like NZ Herald, Stuff and NBR.

ANGRY AND DEVASTATED: HOW KIWIS FEEL ABOUT STREAMING RUGBY WORLD CUP
MIKE HOSKING: RUGBY WORLD CUP: IT'S DO OR DIE FOR SPARK SPORT
SHOP AROUND FOR THE BEST PRICE BROADBAND PLAN FOR YOUR NEEDS
HERE'S YOUR CHANCE TO SECURE THE BEST VALUE BROADBAND DEAL
NETFLIX, LIGHTBOX, BUNDLED POWER - WHICH BROADBAND DEAL?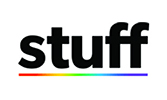 MANY SPORTS FANS 'ANNOYED, ANGRY OR SAD' ABOUT STREAMING OF RUGBY WORLD CUP, BUT AGE A FACTOR
SURPRISING NUMBER OF KIWIS ON CAPPED DATA BROADBAND PLANS
COMMERCE COMMISSION WORKS TO CLARIFY BROADBAND OFFERS
SHOPPING AROUND MIGHT GIVE YOU A CHEAPER, FASTER INTERNET CONNECTION
VODAFONE OFFERS GIGABIT CABLE IN WELLINGTON AND CHRISTCHURCH
CHORUS WEIGHS IN OVER ADVICE GIVEN TO CONSUMERS
STUFF FIBRE GETS THE THUMBS UP FROM COMPARISON SITE
RUGBY FANS UNDERWHELMED ABOUT RUGBY WORLD CUP STREAMING OPTION
FEW MAKING THE MOST OF CHEAPER BROADBAND

KIWIS FEELING NERVOUS ABOUT STREAMING THE RUGBY WORLD CUP
LIVE INTERVIEW ON DRIVE WITH STEPHEN McIVOR - LISTEN HERE 
LIVE INTERVIEW ON FIRST@FIVE WITH JAMES COLEMAN 

ANGRY, ANNOYED AND DEVASTATED: HOW KIWIS REALLY FEEL ABOUT STREAMING THE RUGBY WORLD CUP

MINING FOR ISP GOLD
WHO PROVIDES THE BEST INTERNET? THE BROADBAND COMPARE AWARDS ARE HERE
STARTUP WATCH: BROADBAND COMPARE
BROADBAND COMPARE ADDS PHONE AND CHAT SUPPORT
FROM COMPARISON TO COMPETITION
THE LATEST NEWS FROM BROADBAND COMPARE 
HOW TO SAVE ON YOUR INTERNET BILL

APPLES WITH APPLES: PRICE COMPARISON BUSINESS NZ COMPARE ON THE RISE AS IT BRINGS NEW MARKETS TO THE MASSES