It's happening, New Zealand's very first Netsafety week has kicked off. Taking place between 26th July – 30th July, now is the time for us to rally together and get involved as a community, to help each other have better and safer experiences online.
Netsafe is leading the charge on this one and who better to, than the experts who revolve their organization around helping keep people internet safe.
Why do we need a Netsafety week in Aotearoa?
In the last year, near 23,000 people approached Netsafe for advice on topics including harassment, image-based abuse, self-harm, grooming, hate speech and scams, not to mention the more common issues swamping schools around online bullying. More kiwis need this support but might not know where to reach out to, this is what netsafety week hopes to shine the light on!
We can't stop the digital world progressing and we shouldn't but what we do have control over, is how we manage it and contribute to online culture.
What can you do to contribute to Netsafety week?
Let's keep Kiwis safe online! Do your bit this week by engaging and creating conversations around this aim, at home, at work or with your friends –  how will you help keep people safe online?
If you need some easy resources, then take a look at Netsafe or perhaps you have kids? Have a quick read of our top tips to for protecting your children online.
Netsafe is a free service, available seven days a week. They're ready to help you. Use them!
TIPS TO KEEP YOUR KIDS SAFE ONLINE

Step up your online security with 50% off Kaspersky's Award-winning cyber security solutions
If you are worried about internet securty and virus attacks on your home or business then consider purchasing Kaspersky's Online Security for you & your family. 
Kaspersky products offer advanced technology solutions to help you enjoy a safe and private Internet experience without compromising the performance of your computer and mobile devices. Here at NZ Compare we work closely with Kaspersky and have pulled together an enourmous 50% off offer. 
Kaspersky's Internet Security and Anti-Virus products protect every device you use which can compromise your online security.  Their technology will help you protect all your devices – plus lock, wipe & locate your phone & tablet if they're lost or stolen.  Another big plus is that they don't slow down your hardware.  The Kaspersky protection technologies work 'behind the scenes' – and that means your computers and mobile devices can help you keep up with your busy life.  Click below to take up this fantastic offer from one of the leading names in internet securty and anti-virus software.  HURRY! The offer is for a limited time only.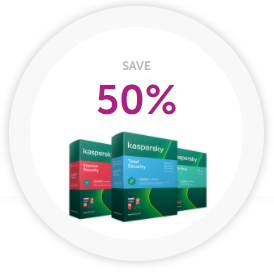 While you're thinking of how to improve your online safety, think about how to improve your internet full stop!
If you want to know more about what good internet or power providers and plans are available to you, then just give our friendly NZ Compare team a call on 0508 226 672. 
It's free and we're not just talking hassle free! Our Customer Support Team is here to help, give them a call Monday–Friday 10am-7pm.
Quick Links to make your day!
Switching providers can save you money and time, our easy-to-use websites are just that, EASY! Our sites are safe to use, meaning you will be guided to the right choice for YOU. Save money now by just comparing what's out there.