NZ Compare has revolutionised the world of broadband shopping with the launch of an updated version of their flagship website – Broadband Compare.

The launch of the site is a game changer and marks the dawn of a new era for broadband shopping in New Zealand, at a peak time in the year for users signing up to new broadband plans.
Gavin Male, Founder & CEO says "The start of the year is the most popular time for New Zealanders to sign up to new broadband plans, whether they are sorting out their finances for the New Year or moving into a new home over summer we have timed the launch of the new Broadband Compare website to help as many Kiwis as possible compare their options to save money or get a better connection."
Since Broadband Compare's launch mid-2016, the broadband market has continued to grow, and Kiwi customers are maturing in the way they use the internet at home for streaming services, gaming and connecting multiple devices. This is leading to many customers on legacy broadband plans overpaying for indifferent performance.
Male says "As the NZ broadband market grows customers have more options than ever when choosing a broadband plan. There are now over 130 service providers operating in New Zealand from large established providers to newer market entrants with some innovative offerings. Broadband plans could offer ADSL, VDSL, high-speed fibre connections, with features like unlimited data or fixed data caps, fixed term or no term contracts.  All these options are great, but it can be confusing and time consuming to find the best deal for your needs."
At the new Broadband Compare website, simplicity is key when it comes to comparing the options: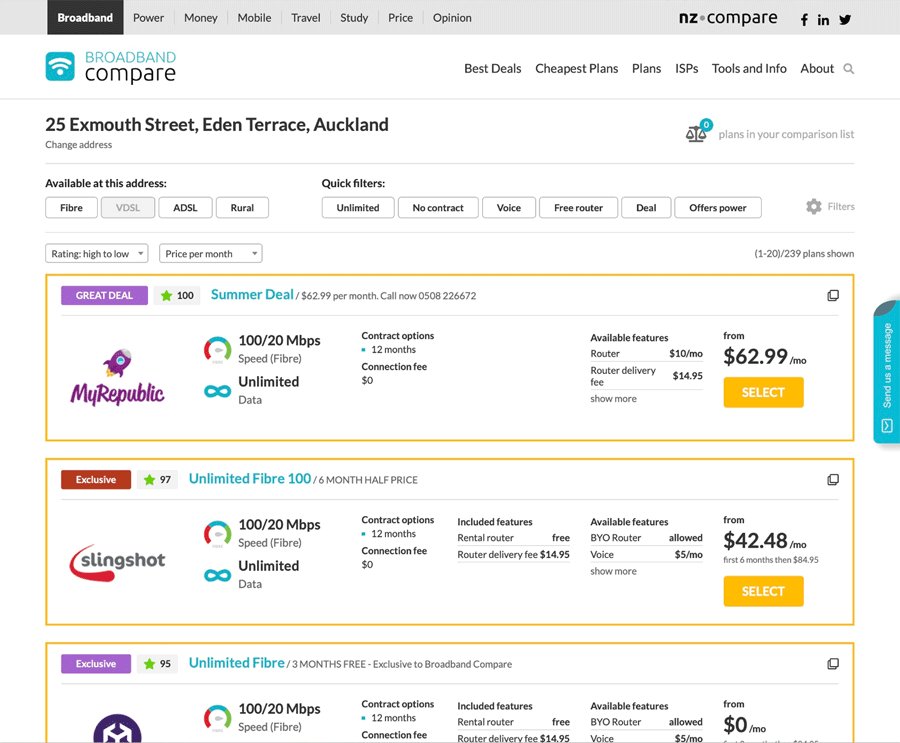 Male says "Our goal is to make it easier than ever for New Zealanders to choose a broadband plan that suits how they use the internet at home, and make sure they save as much money as possible.  Our new site includes some great new features for a stress-free experience.
"We are partnering with more Internet Service Providers than ever, with over 1100 plans from 130 providers available to compare. The new site allows users to save broadband plans to a shortlist and compare side-by-side so they can easily see the differences between each plan.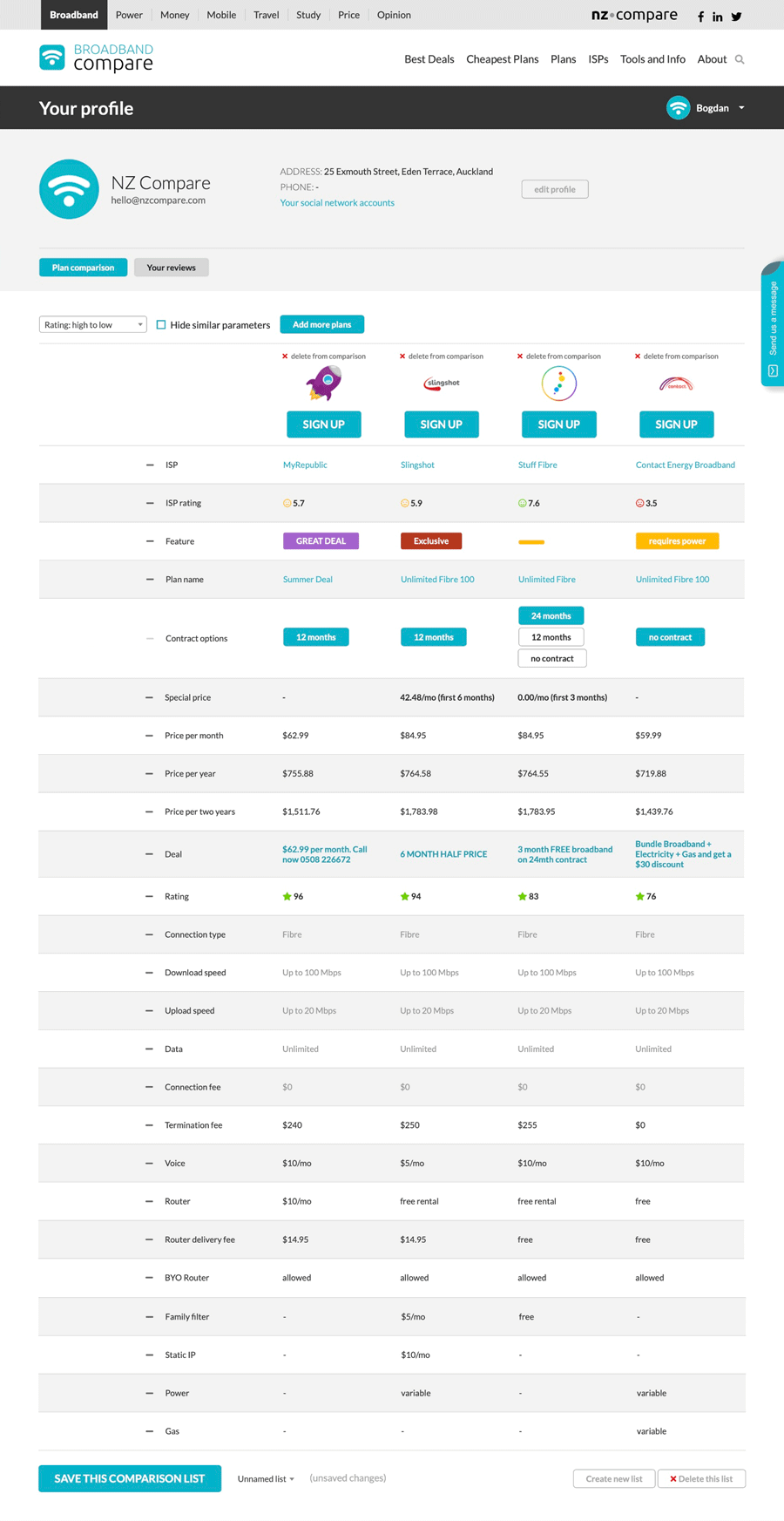 Pick add-ons and features that are important to you, like Voice options, IP services, or include a new router, and see additional fees and connection fees up front. If you want to do more research or discuss with a family member you can save the options to a shortlist for later or share your shortlist online.
"We have done lots of work behind the scenes to improve the functionality of our address finder, meaning we can provide a list of plans tailored specifically to your property. The new site is also, even more mobile friendly, so you can compare the options on the go. And if you'd like help in person, our friendly customer support team is just a phone call away at 0508 226672."
NZ Compare's role as an independent place to compare services from different providers and access independent customer reviews has been key to their development.
"Customers tell us that the main reason they use NZ Compare services is that they can easily access information from large and small broadband providers together in one place, including independent customer reviews.  We've reached over 1200 reviews on Broadband Compare and these reviews directly feed into each plan's rating, so you can be sure you are choosing a provider with a good track record. Our new website makes it easier for users to contribute to the Broadband Compare community by leaving reviews and feedback to help other users who are choosing broadband plans."
New Zealanders are adopting comparison shopping in record numbers. In its first year, more than 300,000 New Zealanders used Broadband Compare to research broadband options. This has grown to 900,000 people in 2018 using NZ Compare services to compare services at Broadband Compare, Power Compare, Mobile Compare and Money Compare.
Male says, "We are looking forward to further growth in 2019 as we redevelop Power Compare and Mobile Compare. Users will ultimately be able to create a profile to use across all sites in the NZ Compare family helping Kiwi households to save record amounts of money."

Why wait? Check your address for a better, faster, cheaper broadband connection.
​