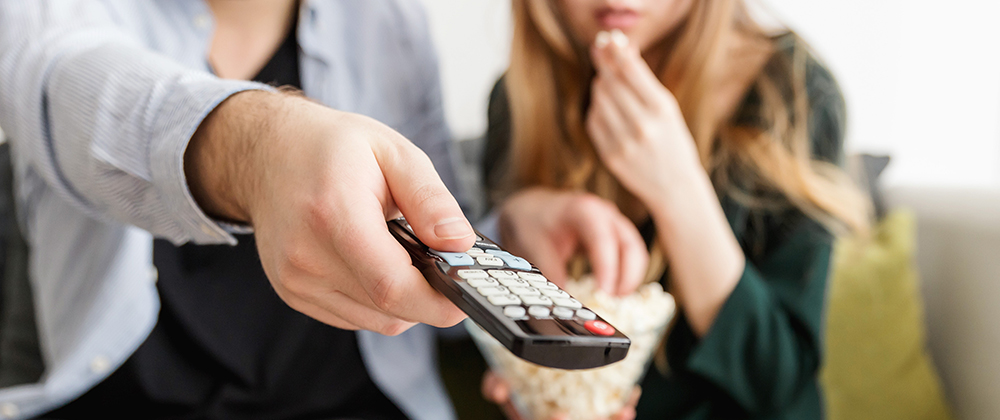 Streaming Movies, TV Shows and Sport in NZ
Best NZ broadband providers for streaming
With the increase in the number of online streaming services in New Zealand we are finding more and more consumers are having issues with their broadband supplier as they take these services up and either getting a nasty surprise in their bill from their supplier due to the amount of data they have used or else finding that their broadband is not quick enough to stream TV shows, stream live sports or stream movies without buffering and a choppy, broken stream.
But it doesn't have to be that way! With a decent NZ broadband connection you can enjoy streaming TV shows, sports and movies any time you like. Here's our guide to watching programmes and films online...
Some of the world's very best TV is available to watch on the internet for free, either "live" at the same time it's being broadcast or as a download to view later on or streamed via online catch-up services or through paid for services such as Netlix, Lightbox, QuickFlix and NEON. If you want to stream TV online you need a few things before you start. These include a reliable NZ broadband connection, a fast NZ broadband connection and a suitable download limit for the amount of data you will use.
This short guide to streaming TV, streaming sports and streaming movies in NZ will give you some top tips and simple advice on how to make the most of video-on-demand services and watching TV programmes online.
How do I watch TV online in NZ?
Catch-up TV platforms and video on-demand services let you watch what you want whenever you like, without the traditional constraints of a television schedule - which for those of us with work or kids is a God send! You can watch programmes on your PC, laptop, tablet or smartphone, and even some games consoles or smart TV's.
We won't talk or cover the ways you can download illegally because it's not what we are about and if everyone did it then these great shows we all love to watch would just cease getting made! In NZ we are spoilt and we get top shows from the US and UK very quickly in most cases and there are now lots of places you can legally download and watch TV programmes online. TV on demand from TVNZ (Channels 1 and 2) on demand and 3Now (TV3) and FOUR on demand (Channel 4) have proven massively popular with the NZ audience.
In addition to the broadcasters' on-demand and catch-up TV platforms, there are subscription services to stream movies and TV shows that may not be available elsewhere. The likes of Netflix, NEON, Lightbox and QuickFlix mostly offer free trials and packages from as little as $12.99 per month... that's cheaper than one cinema ticket! If you love your sport there are pay as you go options available for online streaming from Sky TV NZ and additional options like the Premier League Pass.
If you want to know what shows are on which platform check out Lemon TV where you can search online legal streaming movie and tv sites based in New Zealand.
What is different between streaming TV and downloading?
There are basically two ways to enjoy TV or Films online in New Zealand.
1. Streaming TV shows or streaming movies
2. Downloading TV shows or downloading movies
Streaming NZ TV - This is, in most cases the quickest and simplest way to watch TV or movies on the internet in New Zealand. A streamed TV programme will play directly over the internet as soon as you hit the "play" button... just like sticking a virtual DVD in your DVD player. For you to be able to stream TV shows in New Zealand effectively you will need to be connected to the internet for the full duration of the programme - as soon as your internet connection drops out you lose the stream... so if you want to watch offline (on a plane or train for example) or in high-definition (HD) then maybe you should consider downloading.
Downloading NZ TV or films - Downloaded programmes are saved on your computer's hard drive and can be watched whenever you want, even if you're no longer connected to the internet because they are a file you hold in your computer, tablet or phone. One thing to consider is that many of the programs you can download from the legal NZ TV sites etc have digital rights management (DRM) protection that locks them and prevents them being viewed after a day, a week or a month because you don't 'own' the download, you have just, in effect, rented it for free.
Broadband Compare Top tip - If you don't want to watch the programme live then consider setting your computer to download them overnight. You aren't the only person on the internet and traffic shaping, which slows down your connection is applied by most broadband providers during peak hours meaning downloads take longer in the day.
What broadband package do I need to stream TV or movies online?
You don't need any particular broadband package to watch TV, sports or movies online, but you will need one with a high download limit (or preferably unlimited), a reliable connection and fast speeds.
Some internet providers, such as MyRepublic have truly unlimited packages specifically designed for heavy downloaders and streamers and MyRepublic are the preferred broadband provider for BroadbandCompare.co.nz.
While many New Zealand Broadband providers offer "unlimited" services, there is usually a fair usage policy in place which means you may be penalised for ignoring contractual guidelines. A "truly unlimited" package, with no fair usage policy, is much better if you stream or download a lot of TV and/or movies... but that really does mean a LOT of movies... the team here at Broadband Compare obviously do a lot of stuff on the internet and our Broadband package with MyRepublic has never received any extra charges etc... and we stream sport all day and TV or movies all night!
So, if you want to stream movies and TV or sports in NZ and you want some of the very fastest broadband available then we would recommend that you check out MyRepublic. MyRepublic operates mostly on the Ultra Fast Fibre network which means that they can ensure no interruptions for "buffering" when you stream TV online. If you are not yet in a UFB area in New Zealand than they have a fantastic MyRepublic VDSL option which offers a similar experience to Fibre but delivered via the Chorus telephone network - trust us... it's still rapid!
So what are you waiting for? Start streaming TV today with a broadband connection that is made for TV. Check out the latest MyRepublic offers here and enjoy the future of Home entertainment... over the internet!