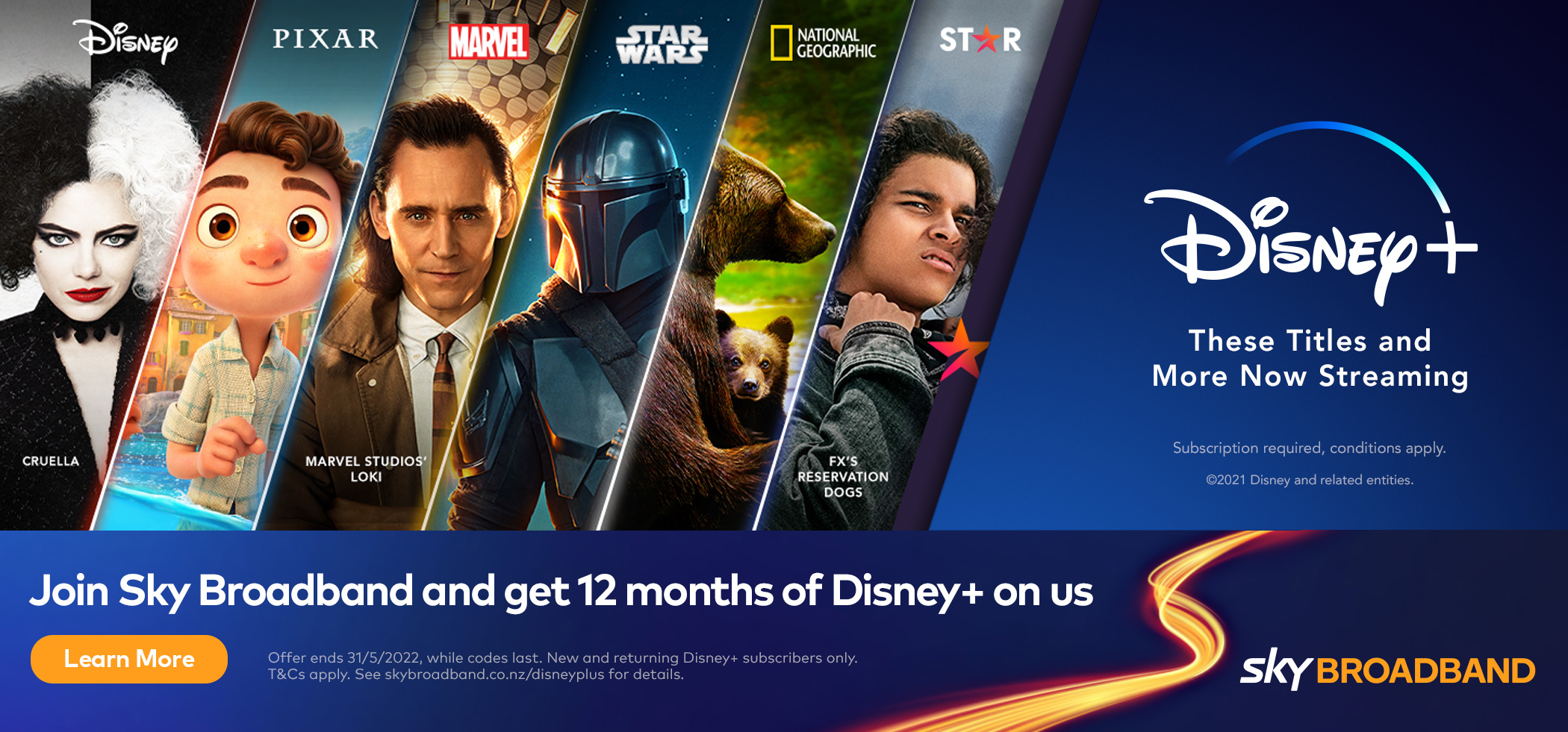 Unlimited fibre broadband from just $69 per month, plus 12 months Disney+ on us*!
When Sky says it's broadband made for entertainment, they really mean it.
Be one of the first to experience Sky Broadband and enjoy some of the greatest stories and exclusive originals from Disney+ on us* for 12 months.
Choose the Lightning Fast WiFi plan for super speedy unlimited fibre (up to 900Mbps download and 400Mbps upload speeds), or if breakneck speed's not your thing, they've got you covered with the unlimited WiFi100.
The latest tech – Plans include the use of a Sky WiFi6 router (which is way gruntier than WiFi 1 to 5) – giving you WiFi from the lounge room to the throne room. And if your place is a bit on the larger side, extend your coverage with Sky WiFi Boosters.
Hassle Free switch and set up  - the Sky Switch Squad is a dedicated team to help manage your switch to Sky Broadband from go to whoa.
It's broadband, but not as you know it!
Select any of Sky Broadband Fibre plans to get 12 months Disney+ on us*! Plans start from just $69 per month for Sky TV customers, those who are on at least Sky Starter with a Sky Box in the home, or from $89 for non Sky TV customers.
Terms and Conditions:
See SkyTV Offer T&Cs and Disney+ Offer T&C's
12 months Disney+ on us* offer ends 31/5/2022, while codes last. After 12 months, Disney+ subscription automatically renews on a monthly basis at the then standard monthly price, unless cancelled prior.
Offer available to new and returning Disney+ subscribers only.
*The Disney+ on us offer is managed and promoted by Sky Broadband (Sky Network Television Limited) – Company Number: 1579204, NZBN: 9429035067818